Even though the concept of blogging is nothing new, it's always exciting to setup up a shiny new blog, tinker with the layout, install those popular widgets, and let it rip! We spend months brainstorming ideas and investing countless hours carefully crafting our word babies. We work tirelessly building our social media presence, link exchanging, and optimizing our blog so that one day the posts we publish can be read by the masses. We strive for success, right? But are we in a position to achieve it?
It's all too common now that many of us will eventually arrive at a familiar realization — our potential readers just don't give a fuck, and here is why.
The audience you're hoping to reach is no longer the audience of yesteryear. Social media has permanently altered the way readers interact with content. Your audience no longer expects a linear consumption experience, they want to engage with you and the content on your blog. The audience of today craves the ability to contribute and be a part of a community — your community — and that's a great thing!
Gone are the days of being the solo act on the proverbial blogger stage, sharing your ideas to a captivated but muted crowd. We live in an age of social, and social is king. Whether you like it or not, social networks have assumed the role of the middleman, serving up your content and commanding engagement from the very same readers you worked so hard to attract. All of this happens outside the confines of your blog on platforms built to consume your content giving you nothing in return. How is this acceptable, and why are we so content with this reality? Could it be that it all happened so gradually that we didn't notice?
Blogging is constantly evolving, and where there is change there is opportunity.
Tweet
I'm willing to bet you're reading this post because — you —  like thousands of other exceptionally creative and resourceful bloggers are looking for a way to differentiate yourself from the millions of other bloggers struggling to stay relevant in today's blogging landscape. But what if I told you just being different isn't going to cut through the bullshit anymore, what if I told you that your blog needs to provide a more engaging user experience?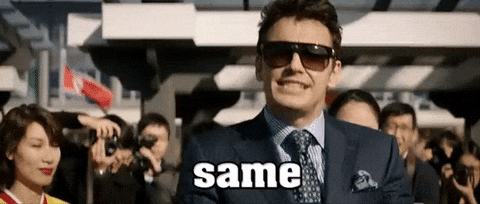 Most of us creative types are naturally optimistic, so we think success is attainable by working hard and "enhancing" our blogs with a handful of superficial widgets, low yield social sharing buttons, embeds that do nothing but dupe our own content, or fancy looking guestbook style comment systems filled with anonymous comments, but none of these promote that all too important user engagement. Sure, some of these add-ons can help, but the reality is that your blog, as it exists today, is based on a dilapidated 15+ year old legacy concept superseded years ago by modern social content platforms like Facebook and Twitter. Platforms that promote communities, engagement, aggregation, and participation all built around the content you work so tirelessly creating.
Legacy blogs today are as effective at engaging their audience in the same way newspapers are effective in delivering the news to smartphone toting teenagers. Let me ask you this, when was the last time you flipped open a newspaper and scanned the headlines while your smartphone sat idle next to your beverage of choice? Yep, I'm willing to bet my left nut it's probably been a while.
Now I realize all of this sounds depressing and all, but believe it or not, it's actually great news! Where there is change, there is opportunity.
A number of years ago, I became obsessed with the realization that blogging as a medium will inevitably become as compelling as an 89 year old Jerry Stiller playing bingo at the Beverly Hills nursing home (just messing Mr. Stiller, we love you!). So a team of 6 colleagues and I set out to work with bloggers such as yourself on a new blogger friendly social platform that would defibrillate this medium back to life. A platform built by bloggers, for bloggers. We called it Snapzu.
During our initial beta run in 2013, we read and answered hundreds of instances of invaluable feedback from our expanding user base that had everything to do with our early success. We held weekly brainstorm sessions on the types of functionality we can built to help bloggers create a community around their existing blog. This wasn't an easy task, and it took years of development to create just the right circumstances and functionality.
The challenges we overcame only convinced us further of how amazing this new hybrid blogging medium can become. Here is a list of core goals we set out to accomplish as we continued to expand and fine tune our platform.
---
Create a platform that empowers the entire community to vote to aggregate the best content to the top.
Promote and enforce a friendly, respectful and engaging experience for everyone: bloggers, members and readers alike.
Create a system of accountability to protect the platform against spam, hate, racism, and negative content in general at all costs.
Help bloggers find and retain their audience while growing their community and blog.
Create a system of discovery so that other members on our platform can discover new communities and blogs.
Promote cooperation and engagement amongst bloggers so they can help each other in improving themselves and their blogs.
Create a revenue stream at the core of our platform that isn't based on ads/popups/popovers or malware that bloggers can incorporate into their blog community.
---
As we achieved each goal, we quickly realized that our decision to create a platform designed to replace current blogs wasn't the best approach. It was a bad judgement call on our part, and based on the feedback we received it was very clear as to why.
It was obvious that you expected to keep your blog, enjoying the freedom to quickly jump on, be creative, write something awesome and then publish it. You didn't want or care for a new medium to "publish on" — you wanted to create a community around it, connect to a large existing audience, and then embed that into your blog with as little friction as possible. Gotcha.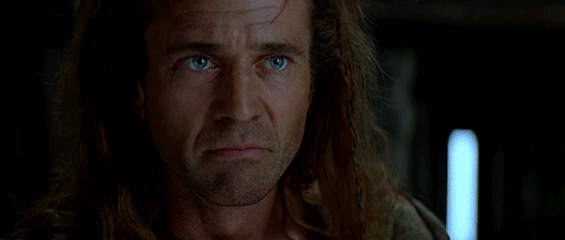 You wanted the flexibility to install whatever widget you wanted, add some social sharing buttons, throw in an embed or two, and spread your post far and wide across dozens of existing social networks.
So instead of trying to focus on an all-in-one solution, we decided to expand our social platform into a set of powerful community tools that seamlessly augmented your blog without actually forcing you to change the core medium you blogged on.
And so after 9 months, a couple of bar fights, and many beers later, we created a set of flexible tools we call GrindZero. These tools can be configured and embedded into your blog just like the widgets and embeds you're accustomed to using (you can actually see our community embed widget in action to the right of this post.) During our BES closed beta we generated some really great data and the results are very positive, as explained below.
---
Embedding our community software into an active blog's sidebar dramatically improved page views and audience engagement.
Readers were 3 times as likely to return and engage with a blog that had content aggregated by members of an established community.
Bloggers that embedded a community became engaged with their readers, and based on this new feedback loop were more likely to create content that resonated with their core audience.
Bloggers were able to monetize their blog via referral purchases by their community far more effectively when compared to using the standard advertising model (yes, shitty ads, popups, and popovers).
Readers from other active communities organically discovered new blog communities and engaged with them instantly via a single member login for all community embeds.
Bloggers started to aggregate and include relevant community created content into their own embed communities increasing their blog's SEO, social discoverability and creative appeal.
---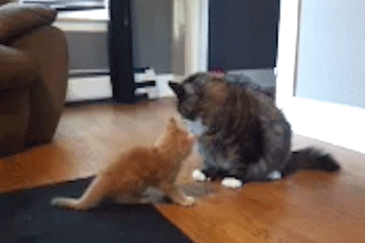 Over the past few years my team and I have learned a lot, but if our journey to improve the blogging experience has taught us anything — it is that blogging as a medium is constantly evolving, and in order to stay ahead, we must all adapt to the changing circumstances. There is nothing better than coming together to fight back against the eventuality of irrelevance as a community, a community of bloggers and a metric crap-ton of other people that make blogging still worth it!
So now a question, and not a rhetorical one… will you stick with what you know and fight the good fight alone, or will you evolve your blog, join us in arms, and use these community tools we meticulously worked on to your advantage? The choice is yours.
Are you struggling in building your audience or getting followers? You're not alone… but you're also in luck!
I highly recommend you check out our new growth webkit called GrindZero that we very recently launched. It's the ultimate all-in-one web suite of growth tools that will get you found, followed, and appreciated on dozens of social platforms using one easy to follow system and A.I. assistant!
In fact, we use GrindZero in our own growth efforts, and it's likely the reason why you've found yourself here and are reading this right now! It can help find readers/viewers for you or your brand as well! 🚀 Don't miss out! Read/learn more.