When you create your blog community on Snapzu it becomes a part of thousands of other blogger communities! This is phenomenal news, because members from other communities can now discover and engage with you and your audience.
A very important goal to achieve early on is to personalize and unify the vision between your blog and your blog community.
Too frequently I see this scenario play out:
An up-and-coming blogger is on a mission to engage with their audience but makes the rookie mistake of not personalizing their social profiles to match their blog. This of course results in low engagement and a lack of interest from their prospective audience. Nobody likes interacting with default profiles!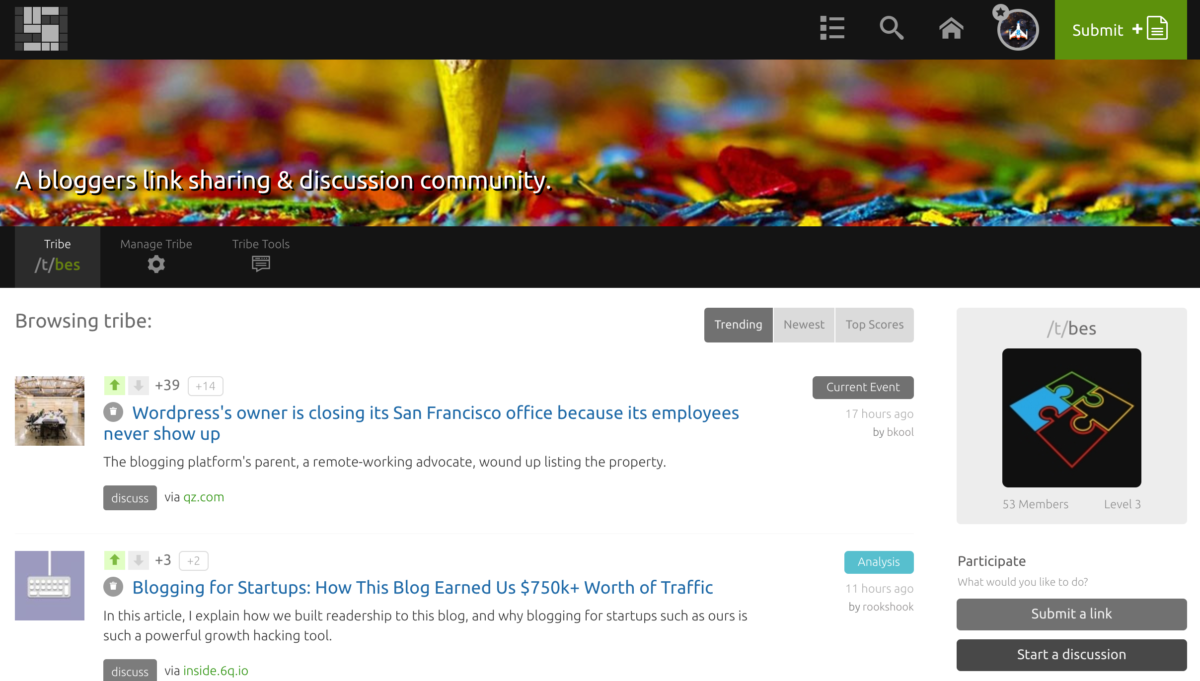 A default profile doesn't promote user engagement or the vision your blog is trying to convey. It's important to remember that your community will serve as watering hole of sorts for your blog. So take a moment to do-it-up right and focus on making it appealing. You know, because first impressions are everything!
Get your blog community on the right track!
Three important steps that our community leaders find very helpful when getting started:
Personalization: You can personalize your community by adding a custom thumbnail image / banner via your tribe visual settings area. Default tribe flags (much like a default twitter egg profile) will never be taken seriously by your prospective audience. Luckily, his helpful guide is sure to help you get started!
Rules: Take a moment to get familiar and edit your community rules so that your members know what specific etiquette to follow. For example, if you're not a big fan of politics, be sure to make it a rule not to share content related to politics within your community. Following the bullet point style of the default rules is the way to go!
Moderation: Once your rules are in place you may (very likely) need to enforce them, and that's where being able to moderate your community is important. You can also appoint trusted members to help you moderate by adding them to your mod list.
Thanks for reading! I'm really looking forward to seeing your community flourish and become a big part of your blog! Please be sure to get in touch should you have any issues or questions. I am always happy to help, and will be here every step of the way.