The team and I have been extremely busy with a super duper secret project that we've been working on lately and are revealing today — in this post actually!
A quick background story…
A few short years ago a few colleagues and I launched  a community link sharing and discussion platform called Snapzu.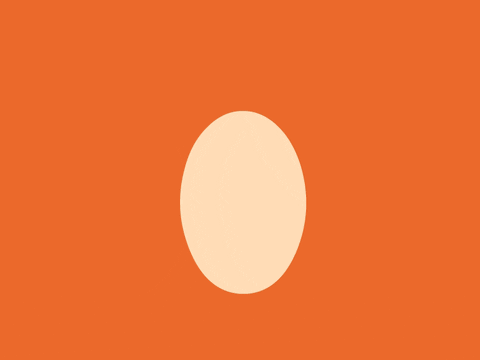 Albeit finding modest success early on, and going through several ups and downs, we came to realize that network effects, also known as the infamous "chicken  or the egg problem", was too big of a force to organically overcome for our small team, our shoestring budget, and our newly launched platform.
Because it could host unlimited communities about essentially any subject, topic, or idea, we found ourselves with with no real specific target demographic that we could focus our long-term growth on.
But in no way, shape, or form were we going to give up. We felt we had built an awesome platform, we just needed to carve out a group of users that can make the best use of all the features we put together.
So we went ahead, brainstormed, made the necessary adjustments, and made the pivot.
From that point on the majority of development and growth efforts were to be fixated around content creators such as bloggers, vloggers, podcasters and influencers, like yourself, for three main reasons:
1. You already have the leadership qualifications to run tribes. Especially so if active with a blog, vlog, or podcast already established and online.
2. You are the most active and engaged of all internet users — based on our own user data on Snapzu. Writing, creating, and interacting is awesome!
3. You — and your audience — will likely make the best use of the thousands of hours of work that we've put into Snapzu to date. We can mutually help each other succeed.
So with the pivot came GrindZero.
The time had come to take charge, lead by example, prove that we weren't digital snake oil salesmen, and literally start using our own service/product to help grow our blog.
To fully learn the ropes and understand the needs of today's bloggers, we had to become active bloggers ourselves. Makes sense — so that's exactly what we started doing.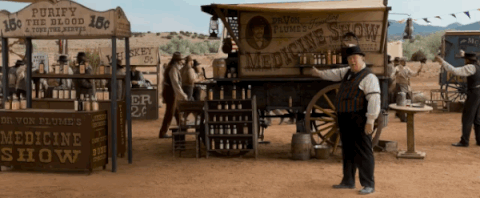 By rigorously following our 80:20 promo to writing rule, we quickly established some initial blog traffic and social media growth. The traffic needle started moving, albeit quite slowly.
We were ranging between 60-150 unique visitors per day, so we weren't complaining, considering we were working with no marketing budget.
However, we were noticeably lacking in the metric that matters most: Our mailing list subscriber count.

While trying known popular tactic after tactic, offering digital freebies, checklists, e-books, and (temporarily) plastering our blog with popovers, slide-outs, welcome prompts, you name it — nothing worked well in building our mailing list. Definitely not as advertised.
Some of these freebies took us days, even weeks to put together, so naturally it was disheartening to see all these man-hours being essentially squandered when something didn't get even close to the results we had hoped for.
It all just seemed hopeless at the time. "Clearly we could bring these conversion numbers down a notch… or ten!?", we kept pondering.
Thankfully, not that long after came the big "aha"  moment we've been longing for.
We naturally had tons of inbound links scattered everywhere — all over our blog, social media profiles, Medium posts, Reddit, Quora, Linkedin, forums, and many other places — leading people onto our tribe.
But was there any way we could put together a way for all those people visiting and joining our tribe to "piggyback" — or also simultaneously join our mailing list — in one fell swoop?
Turns out there was as we quickly hacked together a custom script for just our tribe, linked it to our Mailchimp via their API, made it live, and started… observing.
If this concept worked, it would have well enough potential to become a flagship feature of GrindZero. One where we could carve out a space in, and continue working and innovating on.
If not, it was still worth the time and effort trying something so new, different, and promising. And it's not like trying — and routinely failing — to grow our mailing list was anything new at this point in time.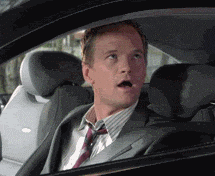 A short month later, by utilizing this tactic, we nearly doubled our mailing list from 490 to over 900 subscribers. What took us eight months previously to accomplish the old-school way, took just one with this new tool. Small sample size sure, I'll be the first to admit, but it worked!
And a hell of a lot better than we expected.
---
That brings us to today's big announcement…
We're excited to officially announce that mailing list integration — specifically Mailchimp for now — is now a fully functional feature that all participating communities on Snapzu can now utilize as one of the tools in GrindZero.
"No longer is our blog — the very blog you are on right now — the only blog in the entire universe to wield this extraordinary, untapped ? power .  Gone are the days…" ok, OK, fine, I'll stop — but I won't be showing myself out (just yet!)
But on a more serious note, my team and I truly believe it may well be a potential "game-changer" in the mailing list/newsletter subscription opt-in incentive industry, based mainly on the sole fact of how outdated it really is. So if you've been seeking out to try something fresh to get that extra edge in your growth efforts, you probably don't want to miss out!
Here's a basic summary on how it works:
By offering free access to a private invite-only community (or knowledge base, resource library, or anything else it can be called), influencers and content creators such as bloggers, vloggers, and podcasters now have a unique new approach to cross-promote — and more quickly and effectively build — their mailing list. This clever tactic has proven (so far) to be 3x faster than any other existing methods.
Here's exactly why offering "community access" to build a mailing list is more efficient than all existing "freebie" incentive and other traditional methods:
1. It transforms a simple invite link into a deadly mailing list growth tool.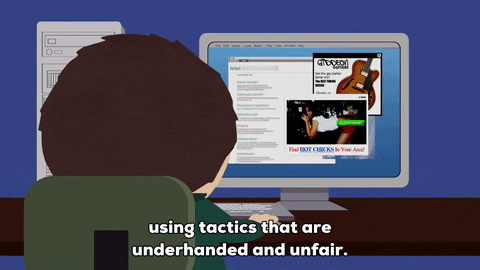 In today's highly competitive landscape, most bloggers and influencers utilize email opt-in sign-up boxes in their posts, or on their about page, sidebar, header, and/or footer, in an attempt to grow their mailing lists. Many also offer freebies and other digital content as incentives. Some even go the extra mile and throw in a vertical slide-out, or a timed pop-over if they are feeling a little extra aggressive to get those conversions up.
But very few link directly to their mailing list opt-in landing page (like this one). That's because in its current practice, it's simply not effective and can often look spammy. It just leads the person to a bigger and bulkier stand-alone newsletter sign up form, nothing more.
However, with the new mailing list integration now available for all Snapzu tribes, participating bloggers and influencers have a massive new weapon in their promo tools arsenal — their tribe's invite link .  Let me explain.
The Snapzu community platform is invite only and requires an invite code for anyone to register an account. When a person lands on a specific tribe via its invite link, the invite code requirement for them to join is removed. They get a limited preview of the tribe, but if they want to check out older posts, use advanced features and filters, or to participate in any way, they are asked to register for an account. When they do, they simultaneously subscribe to the connected mailing list — unless they go out of their way to un-select the option.
If you want to take a look of it in action, you can do so via our tribe's invite link: http://snapzu.com/i/teamnsnapzu/to/bes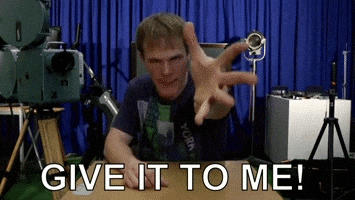 The concept really is quite simple: The preview builds interest and creates trust that there's actually something worthwhile. And because it's a limited preview, it also brings registration conversions way up, as people naturally want to scratch their itch, and check out the rest of what the tribe has to offer.
If you regularly read our blog, or follow us on Twitter or Medium or all the other platforms we're on, you may have noticed that we link to our tribe a lot. That's because it's (obviously) super easy to do, it can be linked from literally anywhere, it provides up-front value that may be relevant to the situation/discussion, but most importantly, because it works better and ultimately has better conversions than any other email collection tactic out there.
2. It's all in the opportunity.
When people are inevitably wowed by your tribe and decide to register, it includes them providing an email address for account verification and other security-related (standard) reasons.
This is truly where the magic happens — it's the perfect time and opportunity to cross-promote your mailing list and build it as efficiently as possible.
And because Snapzu doesn't send out any confirmation emails to people that register via invite links, the only email they get is from your connected Mailchimp for verification/confirmation. This makes it a lot more likely they will follow through and confirm their subscription to your mailing list.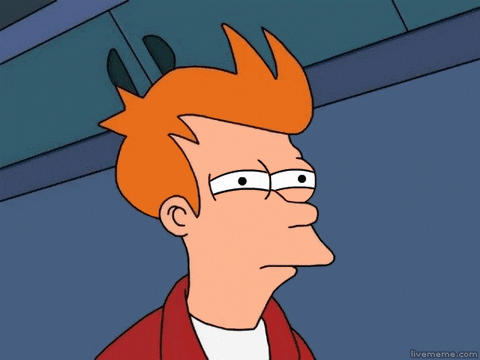 Now let's compare that to the freebie incentive method, which has been countlessly abused because of its massive flaw: There's no preview of any kind of what is being offered. Email first, reward second, no exceptions. It's an antiquated, and frankly, flawed concept.
I mean, why not just link me to the e-book (or other freebie) without the need to email it to me?
3. It's constantly evolving, expanding, and otherwise growing in value.
As more and more people discover, register to, participate in, and submit to your community, the more valuable it becomes to your blog and subscriber base.
For example, our tribe /t/BES, just like any other tribe, started with exactly 0 members and 0 content. But after a few months, we're well on our way with over 530 submissions and discussions to date. That's enough content to keep newcomers entertained for months! And it's growing by about 20 to 30 new submissions every single week!
Think about this: If you offer one, when was the last time your freebie was updated or improved on? … Exactly.
A new community doesn't need much push to get the "ball rolling". Since Snapzu was built with bloggers and content creators in mind, we made sure it was quick and easy to get one going, even if it's just lonesome little you in the beginning.
4. It's built to be quick and easy.
Getting a new tribe set-up, customized, seeded with some initial content, and ready to more effectively build your mailing list takes 15 minutes or less.
I kid you not.
Compare that to the hours, days, or even weeks it takes to brainstorm, organize, and put together a new digital freebie such as an e-book to offer as an incentive.
And because it doesn't "cannibalize" your other opt-in methods, you don't have to make any significant changes or removals. Different tactics work for different audiences, so it's wise to try and utilize them all.
5. It's a new and exciting concept that comes with several other benefits and competitive advantages.
A community can also help out greatly with content for your blog, newsletter, and social media profiles. It can make your blog more lively. It can help automate tedious social media tasks. And it can provide you with a new stream of long-term revenue.
There's actually a lot of perks that come with your own community, so if you're curious, you can read more on this post I wrote just a while back.
---
A call to action for progressive bloggers and creators…
So if you have a stagnant mailing list that's collecting digital cobwebs and that you want to get going again, I recommend you check out how GrindZero and the growth tools it comes with. This link will allow you to by-pass the invite code requirement and will register your first official tribe (hint: you can run more than one!)
And if you don't have a Mailchimp account, don't fret as it's completely free up to 2000 subscribers, which is more than plenty to get started. At just over 900 in our own mailing list, we're not even half way there yet ourselves!
I highly recommend you get one, even if you use another email service. You know the saying "don't keep all your eggs in one basket."
Are you struggling in building your audience or getting followers? You're not alone… but you're also in luck!
I highly recommend you check out our new growth webkit called GrindZero that we very recently launched. It's the ultimate all-in-one web suite of growth tools that will get you found, followed, and appreciated on dozens of social platforms using one easy to follow system and A.I. assistant!
In fact, we use GrindZero in our own growth efforts, and it's likely the reason why you've found yourself here and are reading this right now! It can help find readers/viewers for you or your brand as well! 🚀 Don't miss out! Read/learn more.