Alright, I admit. I'm a huge "data" nerd! I enjoy gathering it, organizing it, and using it to help me make the right decisions.  Over the years I've collected a wide range of data points, but answers to one question in particular really fascinate me.
"Why did you start blogging?"
I put together a top 10 list of the most common replies based on the personal aspirations and distinctive individuality of each blogger I chat with. Can you guess the most popular reason by far?
I started blogging because I want to…
Express myself.
Improve my writing skills.
Share my ideas and opinions.
Archive my thoughts and feelings.
Be heard.
Share my knowledge with the world.
Make money.
Market my business.
Tell my story.
Organize my thoughts.
If the first thing that popped into your mind is "I wan't to be heard!", you're not alone! Our unwavering desire to be heard is a strong one. We want to have our ideas and opinions acknowledged, discussed – and even challenged.
If your goal is to be heard, you need to fucking scream.
Tweet
The majority of bloggers strive for an audience, be it beginners working on their first ever blog post, or well established social behemoths with millions of readers. It's the end-game; the ultimate goal we all pursue, and it's not supposed to be easy to get there.
What's harder than writing a blog post? Finding an audience to read it.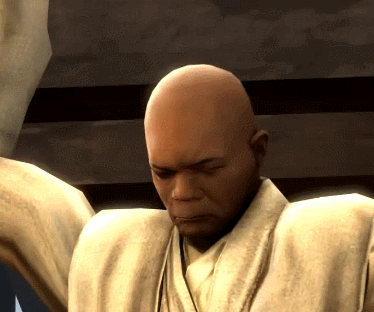 If your goal is to be heard, you need to fucking scream! We spend so much time crafting our thoughts into these prefect morsels of information, yet so little time finding an audience to read and acknowledge our work. The average blogger spends roughly 3.5 hours creating a blog post, yet only about 15 – 20 minutes promoting it.
Let's imagine for a minute that the process of writing your blog post is like a three hour road trip to a friend's secluded cabin by the lake. For the sake of this analogy, the time it takes to write a great blog post is essentially the journey you're making to get there.
During your drive you encounter traffic, narrow windy roads, a flat tire, bad weather, killer zombies, and a number of other distractions along the way. Seriously — Worst. Drive. Ever. Do you stop and turn back when the going gets tough? Hell no, you press on until you get there. Unless you're a quitter that is. If you give up that easy, then what you're about to read next will terrify you.
A completed blog post is just the first of many steps.
It's published! My work is over, it's time to celebrate. Ugh, nope. It's what you do after you hit that publish button that will set you apart from the rest.
Back at the imaginary cabin, your gear isn't just going to magically sprout legs and carry itself inside. Your food isn't going to materialize into a half dozen deliciously cooked meals, and your fishing rod will definitely not hit up the dock, attach a lure and start reeling in rainbow trout.
Making the trip out to the cabin was just the first step, it's what you do after you get there that counts. Putting in the effort into turning your weekend into something awesome is just as important as getting there in the first place. Because the truth is, no one will do it for you – you yourself are in charge.
Don't believe the "if you build it, they will come" fallacy. It's the single biggest reason most bloggers fail to secure an audience for their content and ignore the 80/20 principle. Having said that, finding an audience is no easy feat. In fact, most successful bloggers will argue it takes considerably more effort than the blog post itself. It's a slow and steady process as each little plug here, a share there, a mention or a comment compounds the next until you start seeing serious results.
Step 2, 3, 4 and 5 should be spent on nothing but blog promotion.
Every time you publish a blog post, you must invest the time into promoting it! If you don't, you might as well get comfortable with the idea that your blog may already be dying. So seek out relevant forums, communities, social media groups, and join them, be active, and share! Anywhere your blog posts will be on-topic and appreciated is where you want to be. There are hundreds, even thousands of communities and resources built around the very things you're likely blogging about, so seek them out and get your hands dirty. And if push comes to shove, you can build your own community (we did and it helps out significantly!).
In addition, be sure to regularly send out newsletters containing your blog posts to your ever growing list of subscribers. As long as you share your post where readers expect it, the small wins will eventually start to pile up. When your blog posts are being spread around organically via word of mouth, it's a sure sign that you're doing it right. Your audience is growing, so keep going!
Are you struggling in building your audience or getting followers? You're not alone… but you're also in luck!
I highly recommend you check out our new growth webkit called GrindZero that we very recently launched. It's the ultimate all-in-one web suite of growth tools that will get you found, followed, and appreciated on dozens of social platforms using one easy to follow system and A.I. assistant!
In fact, we use GrindZero in our own growth efforts, and it's likely the reason why you've found yourself here and are reading this right now! It can help find readers/viewers for you or your brand as well! 🚀 Don't miss out! Read/learn more.