The /t/BES community (this blog's official community) exists for two main reasons:
Firstly, there is no communities of this kind out there. I believe it can greatly benefit curators and content creators such as bloggers, vloggers, and podcasters.
Secondly, my team and I built a platform called Snapzu that allows anyone to run a web community (and/or knowledge base) about any subject, topic, or idea. We are taking center stage and leading by example by running our own community and utilizing the age old concept of "strength in numbers" to help us.
It's really a kind of a unique situation we find ourselves in where we get to use the very service we built for others, to help grow our own audience and influence, or you know, just the goddamn hardest and most frustrating thing content creators have to deal with. Sadly, there's no getting around it.
But hey, you found us. So we must be doing something right! And if we can do it, anyone can do it — including you.
The following is a detailed list of how we utilize our blogging/vlogging/podcasting community to stand out and get a big advantage over our competition, and how you can too.
1. Our community allows us to "cross-promote" our mailing list to grow it 3x faster than any other method:
When people land on our tribe and inevitably decide to register, it includes them providing an email address for account verification and other security-related (standard) reasons. This is truly where the magic happens — it's the perfect time and opportunity to cross-promote our mailing list and build it as efficiently as possible.
Update: New blog post introducing and expanding on this new concept.
2. Our community widget gives our otherwise ordinary WordPress blog much more "life":
If you haven't yet noticed, our community is embedded just to the right of this post (or on the bottom if you're reading on mobile.) This widget placement is important because it provides the necessary visibility to bring in new members and keep existing members engaged. We think of it as an official window into our community from our blog, giving it incredible value in the form of our user-generated/curated community content. It's tough to routinely write even a post a week, but with the help our community, there's a lot more for our blog audience to routinely indulge in, and maybe eventually jump in on the action! The more people participating, the more valuable the community becomes to everyone.
3. We're in great company with many other amazing people:
The instance the /t/BES community was created, it was automatically plugged into the entire Snapzu ecosystem of thousands of other communities such as /t/science, /t/writing, and /t/futurism. This means that any of the hundreds of thousands of existing Snapzu visitors can find their way onto our community, along with our blog and its content. The voting system on Snapzu rewards quality, originality, and creativity, with the highest voted posts from all communities ending up on the Front Page, along with Snapzu's social channels, top lists, newsletter, and more.
4. Our community provides awesome weekly content for our blog with minimal additional effort:
Every week we compile the top 5 highest voted user-submitted/generated content from the /t/BES community and include them in our weekly "round-up" blog post. It works wonders for our blog's SEO efforts and equips it with a routine weekly highly shareable blog post that provides incredible content to our visitors. It only takes us a few minutes to "cherry pick" from the top voted posts of our choosing, link to them, and hit "Publish"!
5. Our community provides awesome weekly content for our email newsletter that brings people back: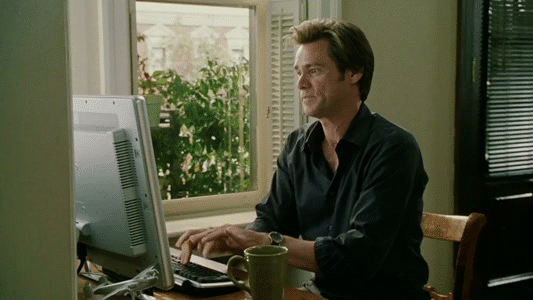 For most blogs — including ours up until just a short time ago — it's highly likely that your newsletter is completely dependent on your blog. You can't usually send out a newsletter to your subscribers if you haven't written anything new. And that's a big deal because it makes it much harder to build and keep an audience. Sure, there may be hundreds of newsletter services out there such as Mailchimp that will help you send the emails, but none of them will help you with the content itself. That's completely on you. With our community, for us this is no longer the case. Those same "listicles" as mentioned just above are routinely (weekly to be specific) used to send easy-to-create newsletters that keep our readers coming back over and over again!
6. We utilize our own community "think tank" to help us create more great content:
The creations, submissions, and discussions on our community provide potentially amazing material to write and/or talk about on our blog. Although the /t/BES community is still relatively new, we've preemptively jotted down so many amazing ideas already, many of which we will surely use to help us write awesome content for this blog down the road. Our "mind map" of ideas is constantly growing. Bye bye writer's block!
7. We automate our social media channels with the highest voted posts from our community: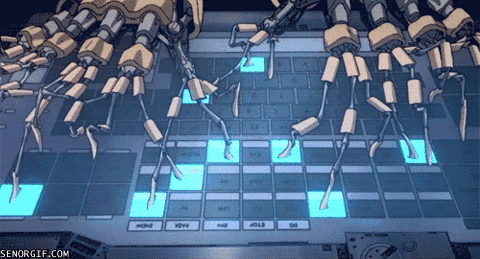 It's been countlessly proven that a large chunk of social media profile growth is through rigorous, continuous, and non-stop engagement. Consistency is vital to build and keep followers, but unfortunately it's also extremely hard to pull off because it consumes a lot, and I mean A LOT of time (and sometimes our sanity.) But you know what has unlimited time and doesn't deal with human emotions? Automation. Our community has its own RSS feed that's connected via our free IFTTT account, and essentially runs the bulk of our social media on auto-pilot. Every community post that receives a score of +3 votes is automatically shared on our Twitter profile along other social media channels! It sure saves us a heck of a lot of time that we can better spend on other important tasks that can't be automated.
8. We like trying new things, especially when they give us a competitive advantage:
Let's face it, times have changed. In fact, we recently outlined how modern social media is kicking your (and our) blog's ass. Spoiler alert: The traditional concept of blogging (and content creation) has been left in the dust, and unfortunately, it's likely not coming back. At least not in the way it used to be. But we're fighting back by setting out to prove our own point that our community is a key addition that will better our blog, while increasing our productivity and helping us save precious time. And it's actually quite fun and refreshing interacting with awesome like-minded people!
……
I'm assuming you're reading because you run a blog, vlog, website, or podcast. So ask yourself, is everything going as initially planned? If you're like 98%+ of content creators, the answer is probably a quiet and tepid "not really". And that's completely normal. It's supposed to be hard.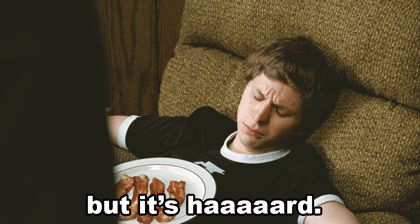 Unfortunately, it's never been harder to grow an audience in all this noise. And by noise, I mean basically every single post on Snapchat, Instagram, Facebook, Twitter, and dozens of other social platforms that turn regular everyday people into content creators that can (and will) distract your potential audience and make it that much harder for them to eventually find you. Remember that these days you're not just competing with other bloggers, vloggers, or podcasters. You're competing with your high school buddies, professors, politicians, and even their kids and pets.
But there's good news! It's still very possible to "break out" of the noise. People still do it all the time. It just takes some "outside the box" thinking, and trying new things these days. That's why, as mentioned before, we've set out on our journey to prove it. And to keep things interesting for our followers, subscribers, and community members, we will be documenting and sharing our wins, losses, and milestones.
If you would like to learn more about the benefits your own community can provide you, be sure to check out the GrindZero welcome page. It's free and only takes five minutes to get started. It also comes with other amazing growth tools that you won't find anywhere else!
Are you struggling in building your audience or getting followers? You're not alone… but you're also in luck!
I highly recommend you check out our new growth webkit called GrindZero that we very recently launched. It's the ultimate all-in-one web suite of growth tools that will get you found, followed, and appreciated on dozens of social platforms using one easy to follow system and A.I. assistant!
In fact, we use GrindZero in our own growth efforts, and it's likely the reason why you've found yourself here and are reading this right now! It can help find readers/viewers for you or your brand as well! 🚀 Don't miss out! Read/learn more.