Series Explainer: Every couple months we pick a theme based on the posts and community discussions happening at our BES tribe. We then laser focus extensively on this particular topic to gather ideas, experiences, and opinions from active participants and then brainstorm and discuss so that we can throw our own personal insights into the hat. A deep-dive into a topic that we as creatives confront on a daily basis if you will. All executed in a coherent fashion and layered into a unique blog post for your reading pleasure.
When we first came up with this concept of a bi-monthly themed series, we were striving to create and follow a unique recipe that involved our growing community of bloggers and other creatives on Snapzu. All the extra help is invaluable and we are extremely grateful to every single one of you, especially those who joined in and participated!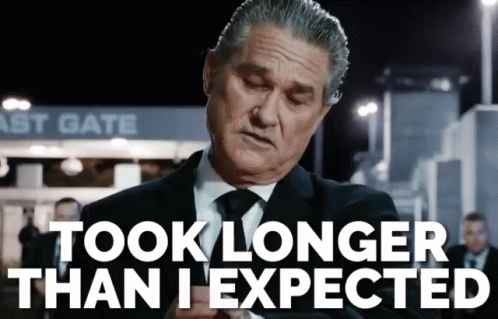 After just the first post, which let's just say took a lot longer than we'd hoped for, we were reaffirmed that while we obviously want to have well thought-out, engaging, and timely content, it absolutely does not have to be anywhere near perfect, as that would take forever. And I don't mean that as hyperbole.
With that being said, our 2nd theme, aptly named "Fuck Perfection" was born!
There is no "perfect" in creative works.
Perfection definitely exists in many shapes and forms, but definitely not in our creative endeavors. What I mean by this is any skill or labor which will likely not be taken over by A.I. and robots in the next few decades. This includes, but is obviously not limited to, artists, musicians, writers,  athletes, actors, designers, engineers, and/or chefs. Some tasks just need that all too underrated human touch, and because of that, perfection is often unattainable due to the constantly changing bar that we may refer to as perfection.
But we "get" that. We tend to realize over time that we will never get it just right. There's simply no way to know what will work well with a particular set of eyeballs. We can spend a short two hours on one blog post, and ten times that on another, and for whatever reason the former gets a hundredfold more reads/views, likes, and/or shares. Funny how that works.
Each and every reader will have their own unique thoughts, critiques, and opinions about anything they read or watch. It's completely unpredictable, and especially more so without a large sample size, and there's really not much more we can do about it but to keep improving and getting better at our craft.
Seeking perfection eats valuable time that should be spent on other important tasks.
Great content that is both engaging and informative can be created in a reasonable amount of time. It absolutely can be done. This post, for example, took somewhere around seven hours in total, and that's exactly in the middle of the six to eight hours we were aiming for. And that does not include the invaluable help of our awesome community!
But any more time dedicated in trying to make it absolutely perfect and it's eating away at other must-do tasks such as promotion, social media management, and networking. We're better off spending the extra time on trying getting the word out, as without incredible luck, only a few will find our work, especially if we don't put in the effort to be found.
Now, there's a reason why you found this post and are reading it now. I made every effort for it to happen. And I don't mean to sound as if I'm an over confident and arrogant ass about it, but it's true!
Seeking perfection kills productivity and causes "writer's block".
Wow is the following quote ever relatable…
"Blogging is counterintuitive in a lot of ways – especially for people who take pride in things being just so – because it often rewards action over perfectionism. The simple reality is that a published blog post that happens to have a few cosmetic imperfections is going to be seen by a lot more people than an unpublished post that's nearly perfect." – Ruth Soukup
Simply put, perfectionists are known to be the toughest critics of their work. So we must go easy on ourselves. Just get it done! Put it up for the world to see, and move on. Don't stress over it. Worst come to worst we can always edit it later.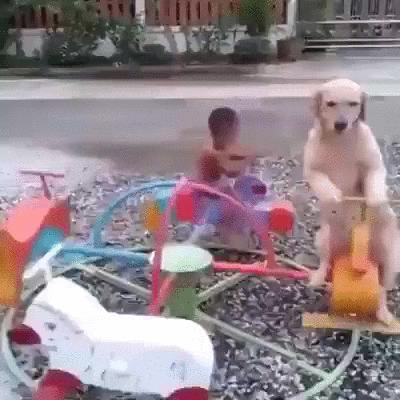 Writing is mostly just revision. That's what eats up the most time. Getting our points across is one thing, making it flow well and keeping it entertaining is another. Both are equally important, but we don't want to end up in a near infinite revision loop where we type out five or ten thousand words over dozens of hours, and only a tiny fraction of those make it onto the final cut. I've done this more times than I'm willing to admit personally, and I feel that it took me way too long to clue in.
Being productive, by definition, means completing work. But when we're seeking perfection, work often doesn't get done, which is obviously heavily counterproductive.
Remember why you started.
For most creatives, seeking perfection ultimately just eats at much of the fun and eventually turns it into a stressful and unenjoyable chore. Oftentimes to the point where we're just going around in hypothetical circles and nothing really gets done. Blogging, along with other creative work, is supposed to be rewarding, as there's always something new to learn, and countless new people to meet, and maybe even impress.
Sure, there's also the important promotional tasks that none of us really have the urge to do, but that's just how the creative space works if we want to build up a name or brand.
Authors do book signings because it builds their recognition and gets their name out there. Definitely not because they like to trek around from bookstore to bookstore repetitively signing hundreds of books to strangers. Well maybe not every single one of them, but most!
Finally, it's important to keep in mind that we're most likely not going to win a Pulitzer Prize for our "literary masterpieces", or the blogging equivalent of it, and that's completely fine! Our pursuits should aim at nothing more than being great at what we do, and let everything go with the flow.
Our own reflections on perfectionism:
Below are five of our favorite original quotes/reflections about perfectionism that we posted on Instagram along with other social profiles during the past couple of weeks. Feel free to share them around, and be sure to follow us on Instagram if you're on there and enjoy a daily pickup in your day!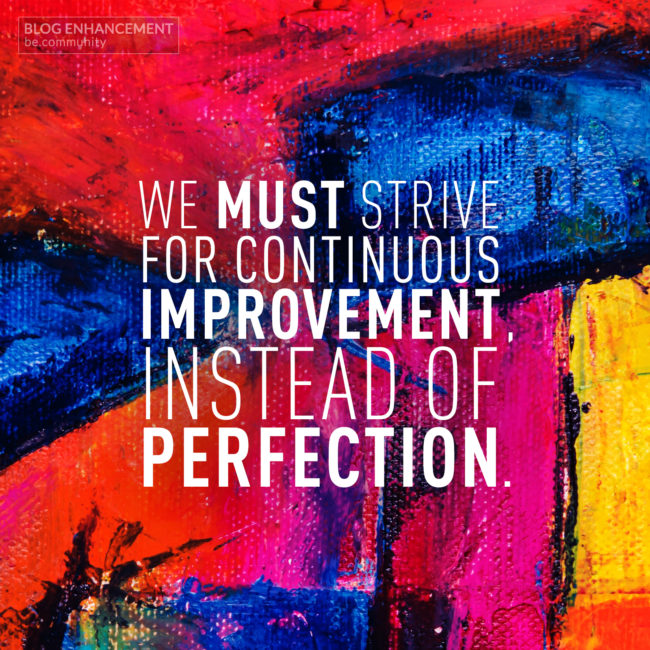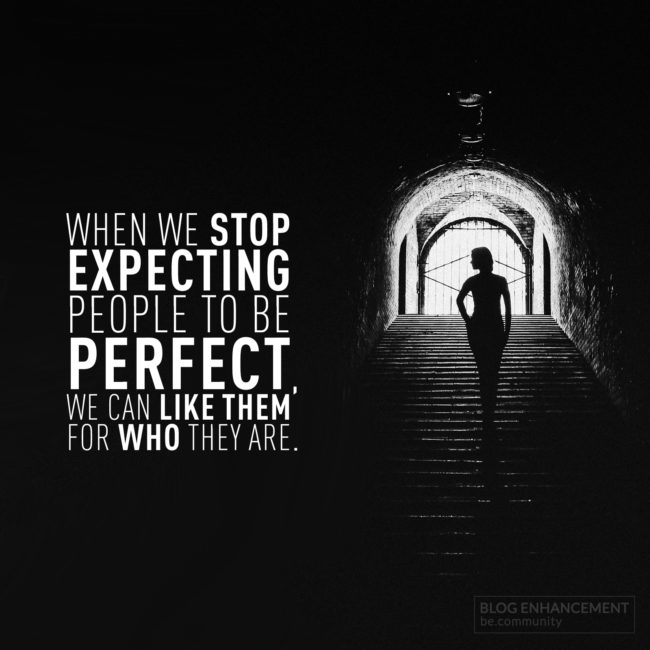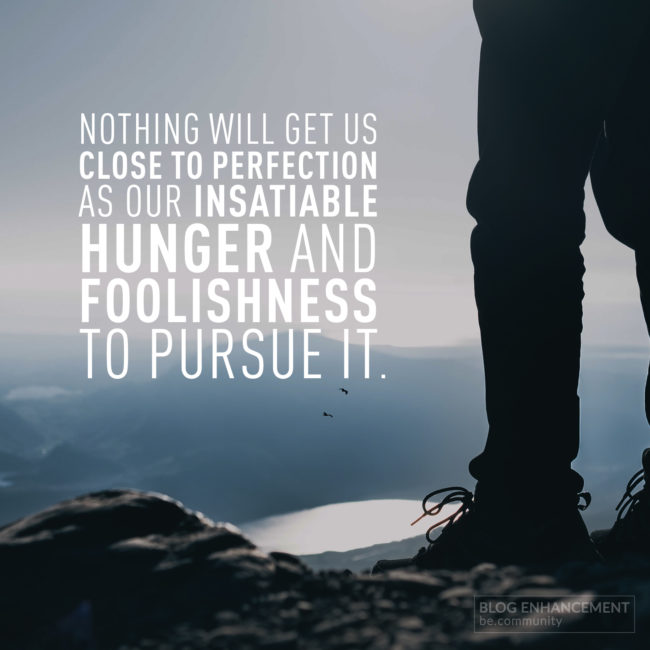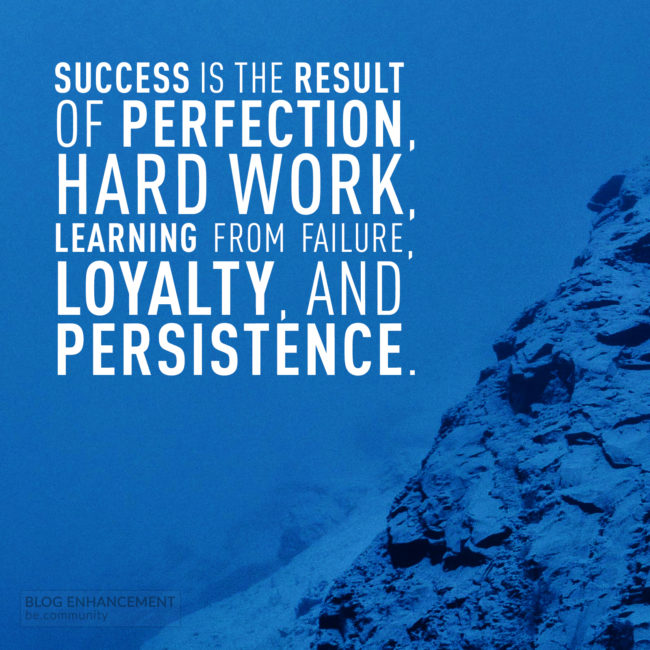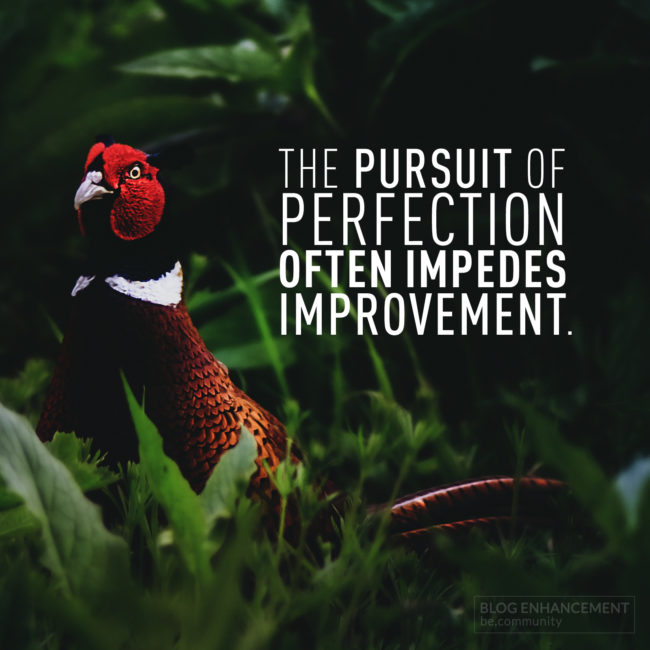 Top related links submitted during the "fuck perfection" week:
Perfect for those of you that want to dive a little deeper on the subject at hand!
Want to double your creative output and/or cut your writing time in half?
With your own community based social think-tank you definitely can! Start your own community for your blog and gain unprecedented advantages that will make you stand out from the rest! As already mentioned, it can help you get amazing ideas to write about. It can help you grow your mailing list. And it can be the driving force in getting people to come back regularly. Here's a recent post about all the benefits!